Bow Banners aka Bow Banner Flags aka Teardrop Flags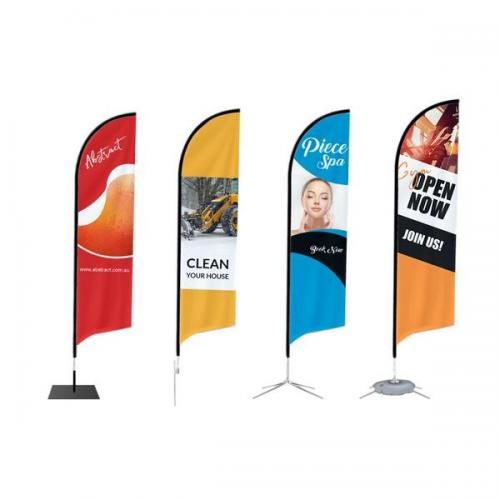 Like all our products, these branding beauties are 100% Australian Made. Available in small, medium, large and OMG sizes! Traditional Teardrops or Brilliant Bow Banners with base & mounting options for every situation.
Print to Promote Business & Events
Unless you are in the secret service, then you need to be found! Catch that passing traffic with an eye-catching banner, flag or sign.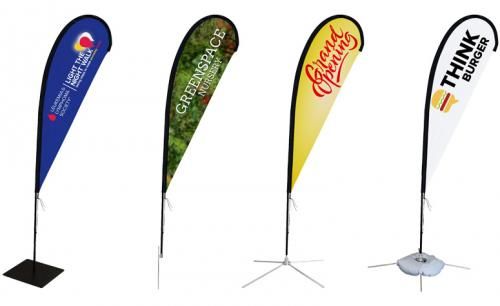 Teardrop Flags / Bow Banners
Tell your story with a teardrop flag or bow banner! It's not hard to make an impression with our custom design teardrop flags and bow banners! To get noticed with our teardrop flags and bow banners you can use the unique styled banner to advertise your event to all! To make your business event memorable opt for our custom designed teardrop flags and bow banners which will take your corporate event to the very next level!